Welcome to . .

STOCHL

IMAGING

. . source of fine art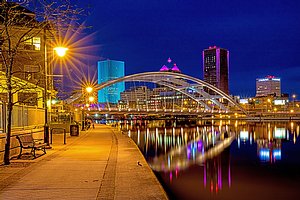 It is our goal to provide you, the client, with a beautiful selection of high quality, high resolution images. We service both home & commercial locations.
ANNOUNCEMENT: We will only be doing the Corn Hill and Clothesline Shows in future years.
Purchase choices include: print only - print matted - matted & framed - in the "plak-it" format (the print is mounted on a fiberboard with a box frame backing & sealed with a satin finish). Images can also be ordered in acrylic - canvas - metal.
Besides the traditional photo display, we also produce photos in the panoramic format. Panormas look great on walls over sofa's, mantle's etc. typically found in the home.
Commercial facilities such as banks, restaurants, conference rooms etc. often choose panos for large areas.
The Bill Gray's bar & restaurant in Greece chose us to provide their business with prints the size of "wall murals".

Specializing in the Rochester NY region, we also offer fine art from across the USA (& soon to be Canada).

Browse our "Menu" above for "Scenic photo sales". We believe you will find treasurable photographs providing you much happiness for many years to come.
Use the "Contact" form above BEFORE using the shopping cart.
In this way we can assist you in your needs prior to making the actual purchase (& maybe avoid shipping too).
For those who need photo services, we also do high school senior & family photography. These can be done in our home studio OR on location. Commercial photography is also available. Our hiring for the interior of the new del Lago Casino is just one example of the commercial photos we have captured.